Akachachukwu Morphs into the Trilogy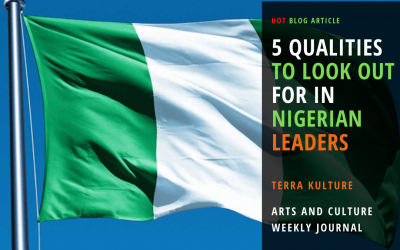 Terra Kulture - 5 Qualitites to look out for in nigerian leadersLeadership has always been a very big challenge in Nigeria. It has been uneasy to find competent and efficient leaders capable of turning Nigeria's potentials into a reality. There is need for moral...
Hello! Welcome to Terra kulture Book Store.
Stay In Touch.
bookstore@terrakulture.com