The Arena is a comfortable state of the art performance hall with 400 seats. Its home to famous performing artists like Burna Boy, Davido and its the home of theatre in Nigeria. It also serves as a good conference facility with a multimedia LED screen appropriate for any standard presentation, and is positioned to give the audience a spectacular experience. The intelligent lighting system will meet all your lighting needs.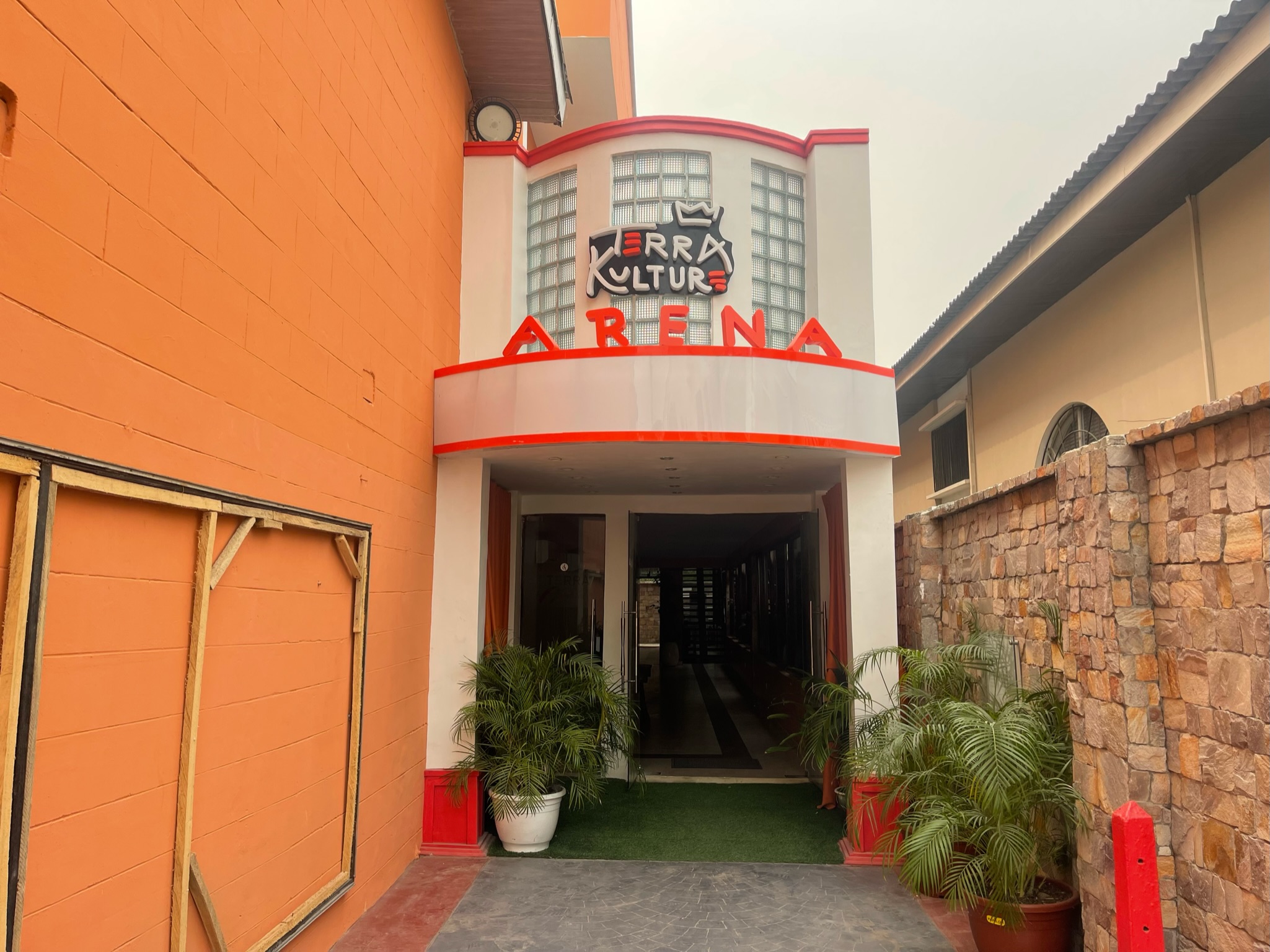 The new arena is is equipped with state-of-the-art facilities ideal for stage performances, corporate events and concerts. It has 3D mapping facilities and a screen for presentations and movie premiers, 3 backstage rooms and a green room. Backlines are also available for rental.
ARENA SPACE USE                                ₦ 2,000,000.00
A SIXTY SEATER VIP LOUNGE                  ₦ 400,000.00
CONDITIONS FOR THE USE OF THE ARENA
FULL DAY SET UP & REHEARSAL: ( A DAY BEFORE EVENT) ₦1,000,000.00
THREE HOURS SET UP & PREPARATION: ( A DAY BEFORE EVENT) ₦300,000
ALL EQUIPMENT IN THE ARENA MUST BE OPERATED BY TERRA KULTURE TECHNICIANS. THIRD PARTIES ARE   NOT ALLOWED TO OPERATE TERRA KULTURE EQUIPMENT.
EQUIPMENT REQUIRED BY CLIENTS BUT NOT AVAILABLE AT THE ARENA MUST BE HIRED FROM TERRA KULTURE WHO WILL SOURCE FOR THE EQUIPMENT FROM ACCREDITED SUPPLIERS.
FULL PAYMENT OF THE INVOICE MUST BE MADE BEFORE ACCESS IS ALLOWED. THERE WILL BE NO ACCESS INTO THE THEATER FOR WHATSOEVER REASON WITHOUT FULL PAYMENT.
ALL FOODS AND DRINKS MUST BE BOUGHT FROM TERRA KULTURE. EXTERNAL VENDORS ARE NOT ALLOWED. TERRA KULTURE WILL PROVIDE CONCESSION STAND FOR ALL RELEVANT EVENTS EXCEPT IF NEGOTIATED. ( CORKAGE FEE:  ₦ 200,000.00)
For Bookings & More Information, please call: 

+234-812-638-8811
Copyright © 2023 All right reserved.