Terra Kulture Arts and Studios Limited (formerly Terra Kulture Limited – The Nigerian Cultural Centre) is an educational and recreational organization set up in 2003 to promote the richness and diversity of Nigerian languages, arts and culture.
Mrs. Bolanle Austen-Peters has produced 3 award winning movies with two additional movies about to be released; she has also produced the most successful globally acclaimed Nigerian stage plays and musicals. She has organized over 300 art exhibitions, 140 plays and over 70 book readings. Also, 30,000+ people have visited Terra Kulture on school tours, excursions or attended its Nigerian language classes.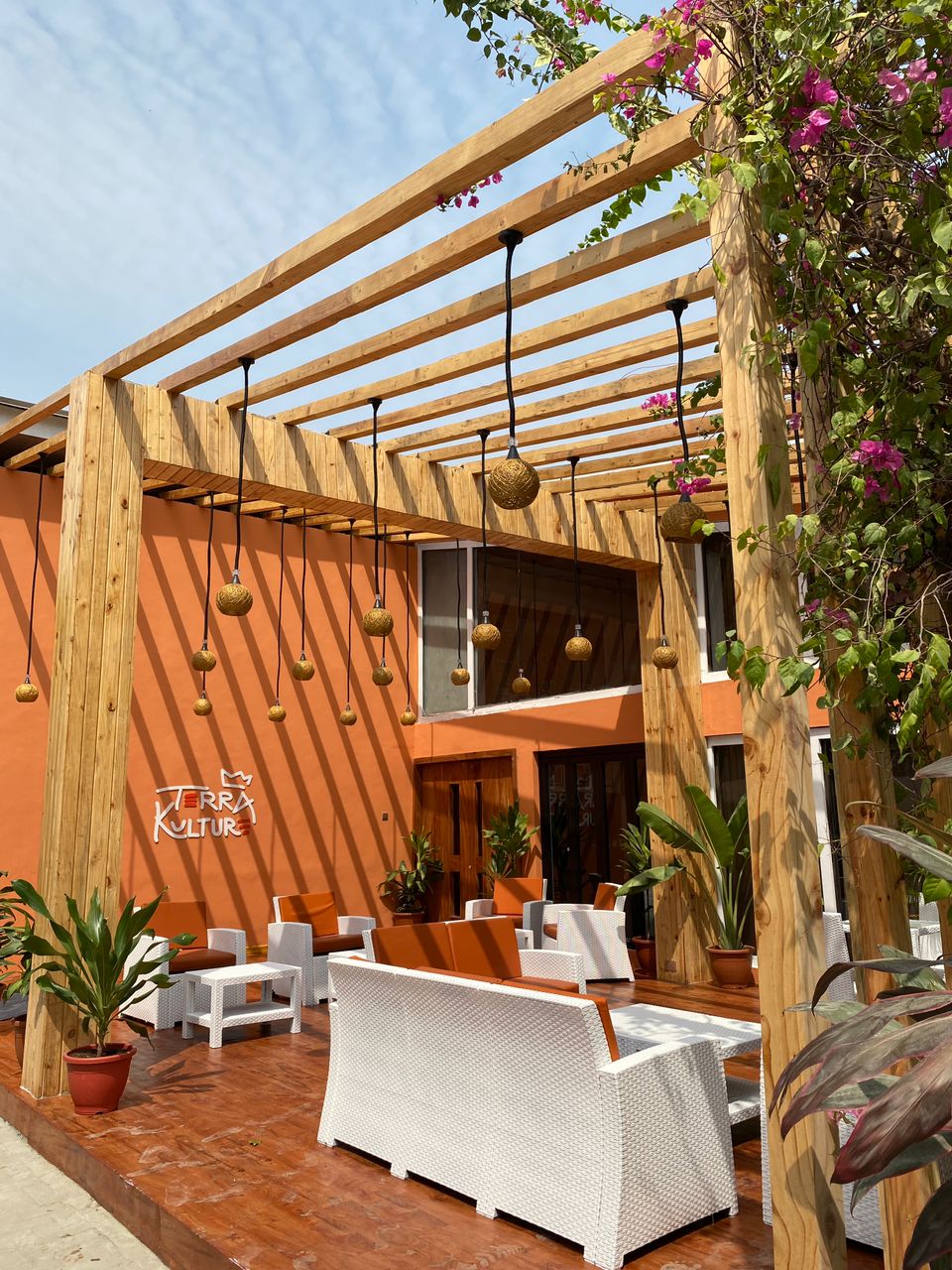 Terra Kulture is comprised of five units.
BAP Productions is the lead theatre production company in Nigeria with numerous award winning plays. Its plays have toured Europe, North and Southern Africa. Its movies have also won numerous awards and has been selected at some of the world's prominent film festivals including Toronto and Chicago Film Festivals.
The Restaurant: famous for its unique decor and ambience, the restaurant is a destination for lovers of Nigerian food. Made of rustic wood and bamboo, it provides that comfortable blend of Africa and modern. Its cuisine is delightfully African.
The Arena is a comfortable state of the art performance hall with 400 seats. Its home to famous performing artists like Burna Boy, Davido and its the home of theatre in Nigeria. It also serves as a good conference facility with a multimedia LED screen appropriate for any standard presentation, and is positioned to give the audience a spectacular experience. The intelligent lighting system will meet all your lighting needs.
The Gallery has played host to a remarkable number of Nigeria's lead and budding visual artists. With over 300 art exhibitions and 9 auctions behind it, it is the art destination of Lagos.
The Bookstore is home to Nigeria's famous authors such as Wole Soyinka and Chinua Achebe and numerous authors. With over 20,000 books in stock, you have all the literature and crafts you need as souvenirs and gifts.
Excursions: Tourists and students visit Terrakulture as a destination to learn about Nigeria, its food, art, stage plays, making of arts and craft and immerse themselves in the Terrakulture ambience. We look forward to receiving you



Terra Academy For The Arts



Copyright © 2023 All right reserved.