—

TERRA KULTURE EXCURSIONS
Terra Kulture Excursions are for Adults and Kids from instituitions from all over Nigeria and the world. We aim to educate them about Nigeria Fashion, Art, Tradition, Food, Culture and Tradition. An Experience that leaves a smile of everyones faces at the end of the trip, It is truely one experience for schools to encourage the parents of their pupils to pay so that they too can participate in this extra curricular activity to learn more about Nigeria, As the experience is rich and full with refreshments and excitment.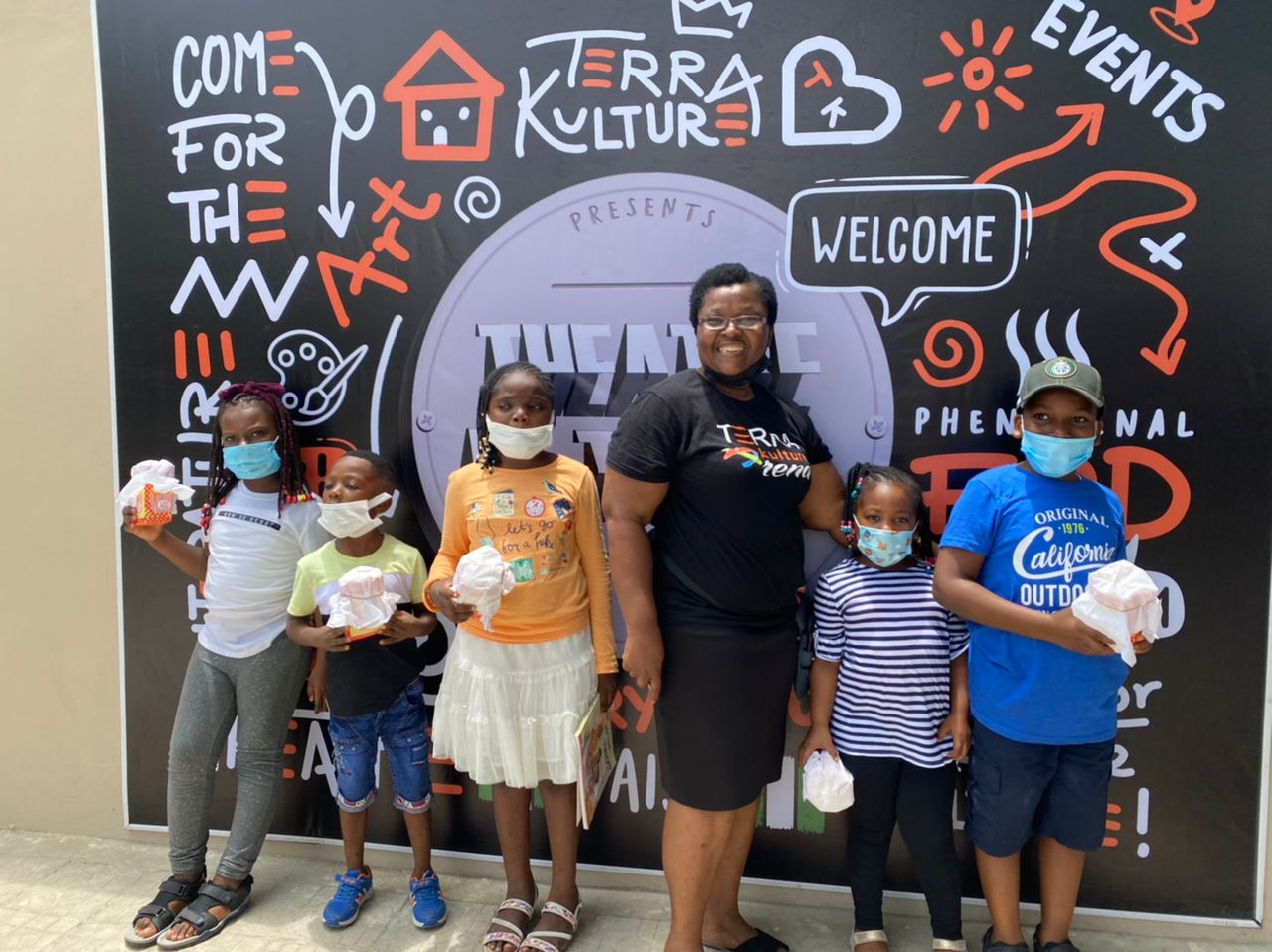 Excursions: Tourists and students visit Terrakulture as a destination to learn about Nigeria, its food, art, stage plays, making of arts and craft and immerse themselves in the Terrakulture ambience.
We look forward to receiving you
Our package for field trip
1.To learn how to make one of the most Nigerian popular craft( Tye and Dye, calabash painting,batik)
2.To visit our restaurant with a modern cultural ambience and also learn how to make a mocktail drink
3.To view the Books and craft works in the Bookstore / craft shop
4.To view the paintings in the gallery ,know more about various Artists and mediums of arts
5 Visit to Terra Arena Theatre .To be involved in the three major Nigerian traditional dances( Yoruba, Igbo and Hausa) and other culture side attractions.
The cost of this package is as follows:
Option 1
Tour at terra @ 2500 per child
Visit to the Restaurant, Library, Theatre, Art gallery and Craft shop
With Traditional dance
————————————————
Option 2
Craft and tour @7500 per child
They will learn to make the and dye and tour at terra inclusive
For more enquiry 08037223345, 08096557130 Temitope Sanya Terra Kulture
Copyright © 2023 All right reserved.