There are only a handful of people are have positively affected Nigeria in the art scene quite like Mrs Bolanle Austen-Peters has done with her work in performing arts. Setting up and managing Terra Kulture, Mrs Austen-Peters has grown the space from talented and promising acts to learn from and blossom. A seasoned producer and director, Mrs Austen-Peters has directed a number of successful plays and musicals, entertaining not just Nigeria and Lagos but the world at large. Her exploits have caught the attention of prestigious media houses including CNN African Voices and the BBC , and in her interview with BBC Africa , she takes the team through the creative process behind one of her most popular works; Fela and the Kalakuta Que
ens.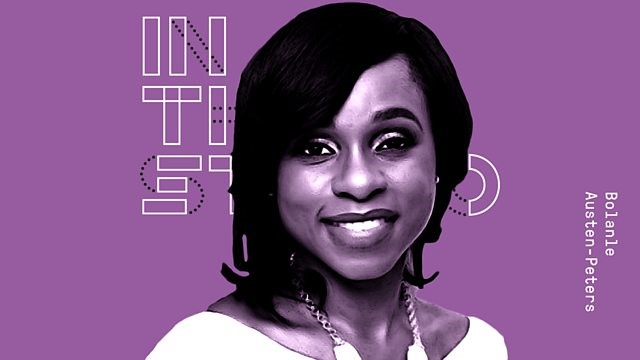 Through the interview many important points that speak to her success were made, important things that upcoming acts can look to learn from her. Some of these qualities are;
Not afraid to take charge: Watching Mrs Austen-Peters control her set during rehearsals is a masterclass km directing. She fledges full control of the actors, the music, the sound production. She directs each department carefully and with the right amount of command that motivates them to give better output. Finding the right balance with authority is often difficult, but Mrs Austen-Peters manages to find it every time.
Prepared to learn and take correction: In the production for the musical on Fela, Mrs Austen-Peters realised that she needed first hand information and direction about the facts detailing the life of Fela and his relationship with his much famed 27 Kalakuta Queens. She also needed to find out as much information as she could in order to accurately portray the Queens. To do this she met with the Kuti family and a few of the Kalakuta Queens still alive, bringing these people to the set of her rehearsal to give corrections to details. Being ready to take direction from a point of leadership is a special trait that Mrs Austen-Peters wields humbly.
Ready teacher: Some of the actors and singers were given the opportunity to talk to the BBC crew and they only had good things to say about their famed director. They waxed lyrical about how she's like a mother to time, guiding and directing them through the right path. The effect of a good mentor can never be understated, Mrs Austen-Peters is always ready to be someone who the younger ones can look to for guidance. She is also ready to teach those who are switching careers or simply just trying their hands on the art scene, making her a priced asset of a beacon for learning.
Deep appreciation for history: the very reality that Mrs Austen-Peters puts so much effort into telling the history of the story of the women who Fela called his Queens is a big indicator of how much she values the importance of history. Her work at Terra Kulture involves trying to bring Nigerian history to the forefront of our consciousness. She doesn't just rehash history however, instead she finds the intricate details to make sure she gets them just the way they existed in the past. A good example of this was displayed when at a rehearsal for Fela and the Kalakuta Queens, Yeni Kuti, Fela's eldest daughter was at Terra Kulture and was brought to tears at one of the scenes because of how perfectly it was depicted.
Hardworker: You cannot achieve what Mrs Austen-Peters has achieved without being a hard worker. Her students talk about how committed she can be to her projects that sometimes she calls an act as late as 3 am to talk about a detail in a project being worked on. Mrs Austen-Peters while working on the Fela and the Kalakuta Queens project still simultaneously took on a project in collaboration with the Lagos State government where she was taxed to oversee construction of new theatres around Lagos. It might often seem as if Madam Bola has more than 24 hours, it's amazing!
A Visionary: Mrs Austen-Peters possesses the special ability to always make moves to procure a better future. She has managed to set up the BAP online Art academy, this free program is one of the first platforms available in Nigeria that trains the budding youths of Africa interested in art. "Mummy" as her students call her has the knack of having inventive ideas, focusing on modernization and using technology to better her art delivery.
Imaginative strength: It almost goes without saying that being a top class director, directing and producing movies both on stage and off it without having a high level of imagination. The ability to create mind blowing scenes is special.
Expressive: one thing that stood out in the interview is how expressive Mrs Austen-Peters was with her ideas. When she spoke she did so at length and descriptively, using words to transpose exactly how she felt into the consciousness of the listener. After listening to Mrs Austen-Peters talk about her work, her project her feelings, you understand immediately what she means and it's so important for an artist.
These are just a few of the many qualities the art connoisseur possesses. Just like the BBC interview showed, she has a special place in the fabric of art in Nigeria and remains a pioneer in the industry, and an important mentor for women especially who want to go into the industry.