Terra Kulture In The Press
Nigeria is very proud of the arts and entertainment industry, where talented Nigerians continue to show and exceed world-class performance standards,Vice-President Yemi Osinbajo has said. Osinbajo made the assertion on Friday at the Presidential Villa, while receiving...
Our Journals (African Stories, Arts and Culture Publications)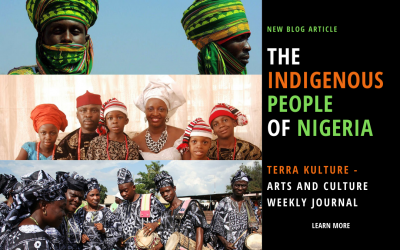 The Indigenous Ethnic Groups Of Nigeria - their cultural beliefs and way of life. Nigeria is the most populated country in all of Africa with an estimated populace of 200 million people who belong to roughly 300 tribes. This makes Nigeria one of the most ethnically...
Hello! Welcome to Terra Kulture – In the Press. Lets stay In Touch