Yoruba Romance is a Romantic comedy that presents to us the challenges of inter tribal marriage. The play presents in a comical way some of the cultural differences that facades as a limitation to national unity.
Directed by @austineonuoha_
Starring: @uchechika_e
@iam_obendejulius
and @pastorozedikos
Showing weekends in August: 6th & 7th, 13th & 14th, 20th & 21st and 27th & 28th
VENUE: TERRA KULTURE (Tiamiyu Savage street, V.I)
TIME: 5:30 First show
7:30 Second show
TICKET: N5,000
Get tickets @terrakulture,
Or click this link
https://www.ariiyatickets.com/event/yoruba-romance/
Or call/text/WhatsApp 07082970777
Brought to you by @nevana_productions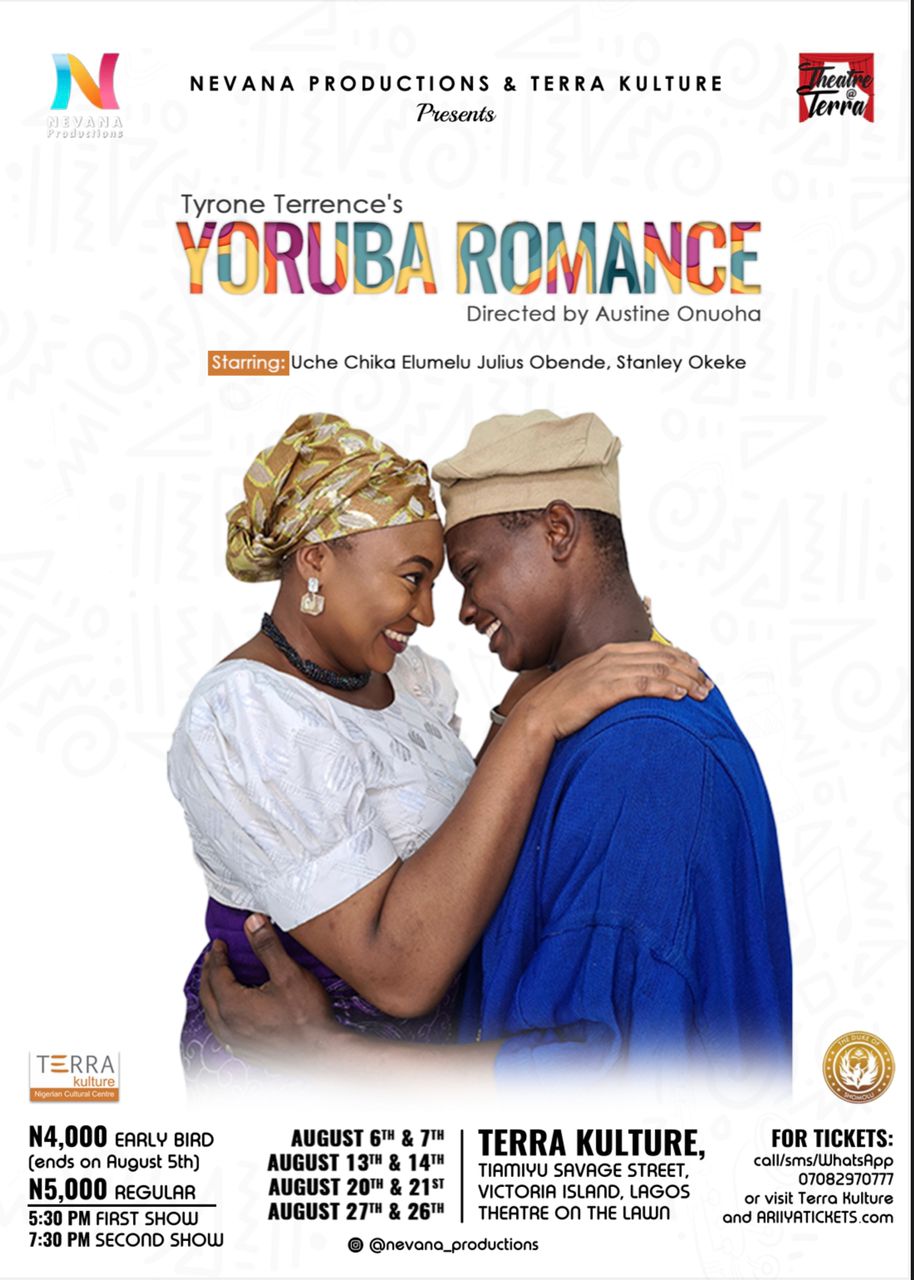 Copyright © 2023 All right reserved.