TERRA X
CHILL SIP & PAINT
Art is therapeutic!! And as you know, it is what we do best!
Come enjoy fun moments with amazing people at our brand new TERRA X CHILL SIP & PAINT!
Discover and explore your artistic side in a wholistic and cultural ambience.
Date & Time: Every Thursday from 4PM
Tickets:
N20,000
N15,000
N12,000
(See poster for info on each ticket option)
All ticket options come with bottomless wine!
Book now by clicking on the link in our bio!
See you there!
#Terra
#Terratribe
#Terrakulture
#Chillsippaint
#sip&paint
#Art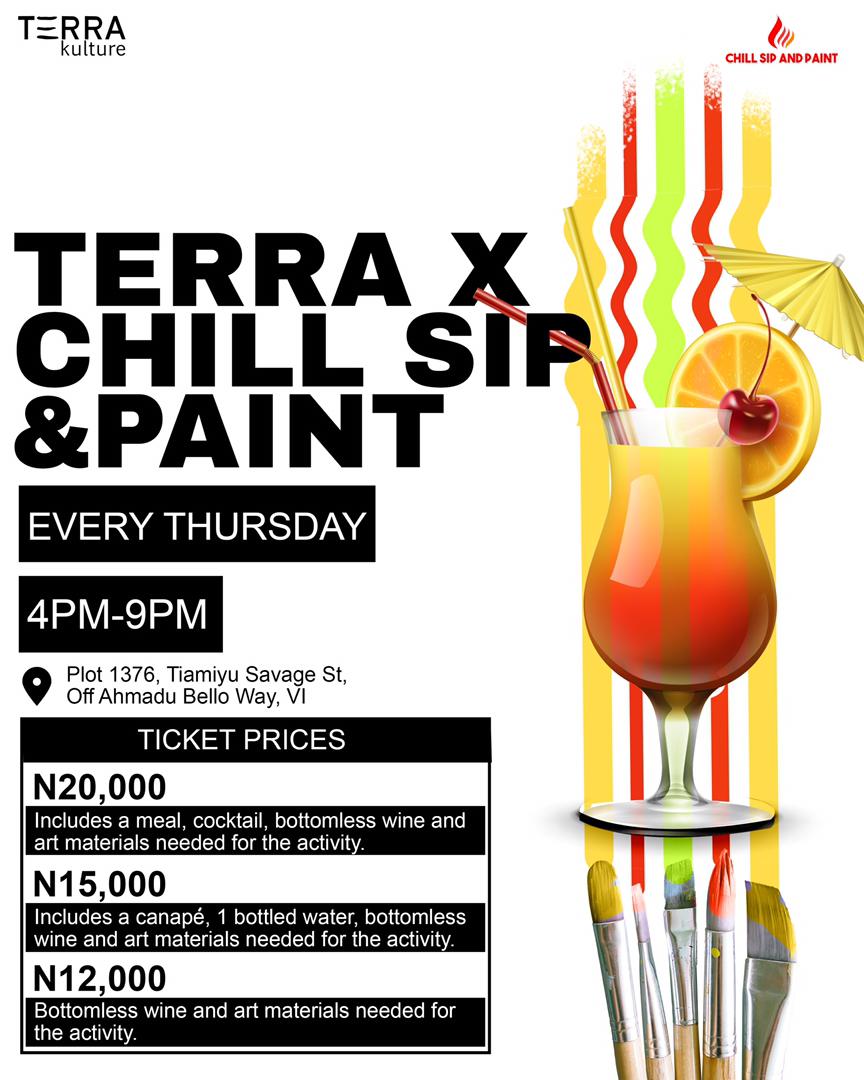 Copyright © 2022 All right reserved.