Something Special is an anthology feature which explores love in the form of special moments that may occur in people's lives and how those moments impact them. It promises to be intense, fun, daring and filled with a roller coaster of emotions that will leave you asking for more!
Brought to you by @fruitfulstudios
Directed by Precious Asuai @precioustoryteller and Tosin Oyalegan @thefilmsoldier
Co-Produced by Damilola Asuai @iam_a.d.d and Adekunle Bajo @adekunlebajo
Starring:
Chibuikem Chris @chizzytheace
Favour Etim @_favouretim
Imotunde Adeyemo @imotunde_adeyemo
Maryann Ivy @maryann_ivy
Ifeanyi Okondu @ifeanyitherubik
Amanda Oruh @amandaoruh
Sandra Iroegbu @sandrairoegbu
Treasure Chikwendu @_threasure
Frank Ugwuoke @culjay_official
Emmanuel Julius @itzjayextra
Darasimi Nadi @darasiminadi
Fabulous Japhet
Tickets available at
www.fruitfulstudios.com/something-special
Ticket prices for the Special Outdoor Screening are,
Single – ₦3,000
Couple – ₦5,000
Dates – February 19th, 20th, 26th & 27th 2022
Time – 7pm
#somethingspecialmovie #fruitfulstudios #precioustoryteller #Theatre@terra #Terrakulture #featurefilm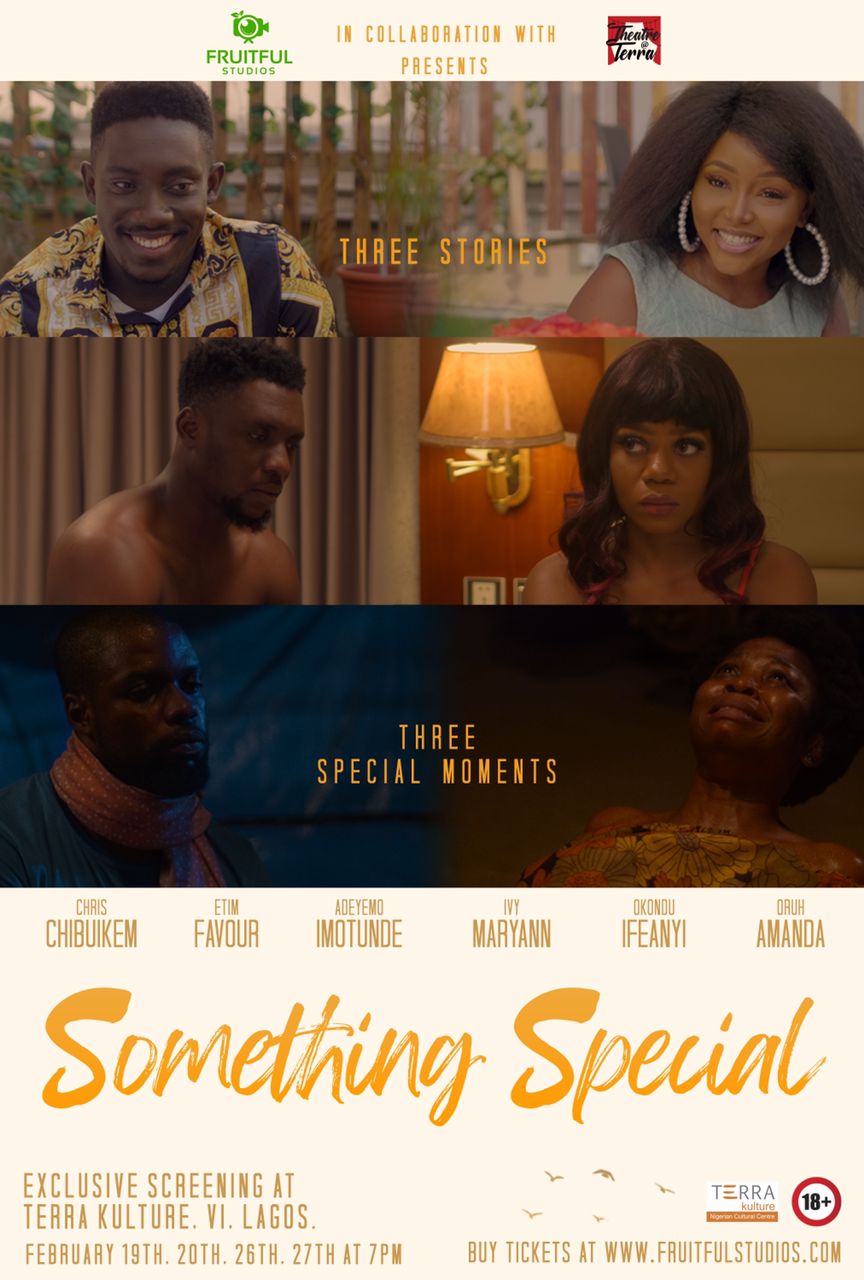 Copyright © 2023 All right reserved.