Prison Chronicles is a hilarious comedy granting us authentic perspective of life in prison, ranging from a witty fraudster, a man of the Law gone rogue, a multi-count murderer, a falsely accused convict and the hilariously diligent Warder and first lady, his wife.
Directed by Austine Onuoha
Starring: Kelvinmary Ndukwe, Bunmi Sogade, Ikponmwosa Gold, Patrick Dante,Stanley Okeke,Chibuikem Chris and Nnamdi Agbo.
VENUE: Terra Kulture
Tiamiyu Savage street,V.I
DATE: April 2 & 3, 9 & 10, 23 & 24, 30th and May 1st ( Saturdays and Sundays)
Tickets: N5,000 regular
TIME: 5:30pm and 7.30pm ( Daily)
For ticket and reservation please visit
https://www.ariiyatickets.com/event/prison-chronicles-2/
and Terra Kulture bookshop or call/SMS/whatsapp 07082970777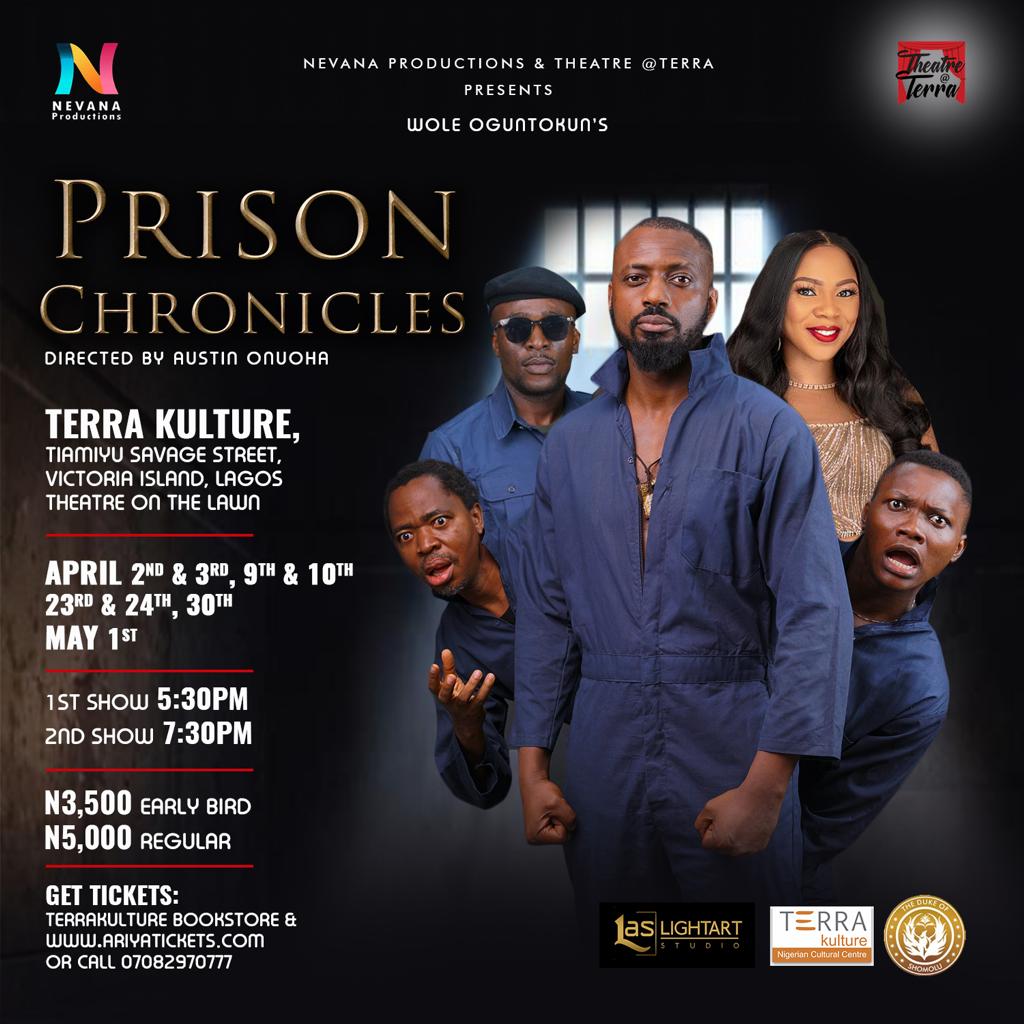 Copyright © 2023 All right reserved.