Love and its Other Sides is a musical love sojourn… a throw back of love experiences over the decades. This experience is delivered in a Broadway styled musical.
The story centres around Tiwa and Olu who are teenage lovers. They grow up in the
same neighbourhood and attend the same high school. They also share interests in
being performers and are the best their high school can boast of.
Their relationship meets complication as a result of peer pressure. This musical will reveal all the other sides of love there are; From innocence, to infatuation, to adolescent escapades, to heartbreaks and finding love. All of that, is well crafted and captured in this story. You don't want to miss this!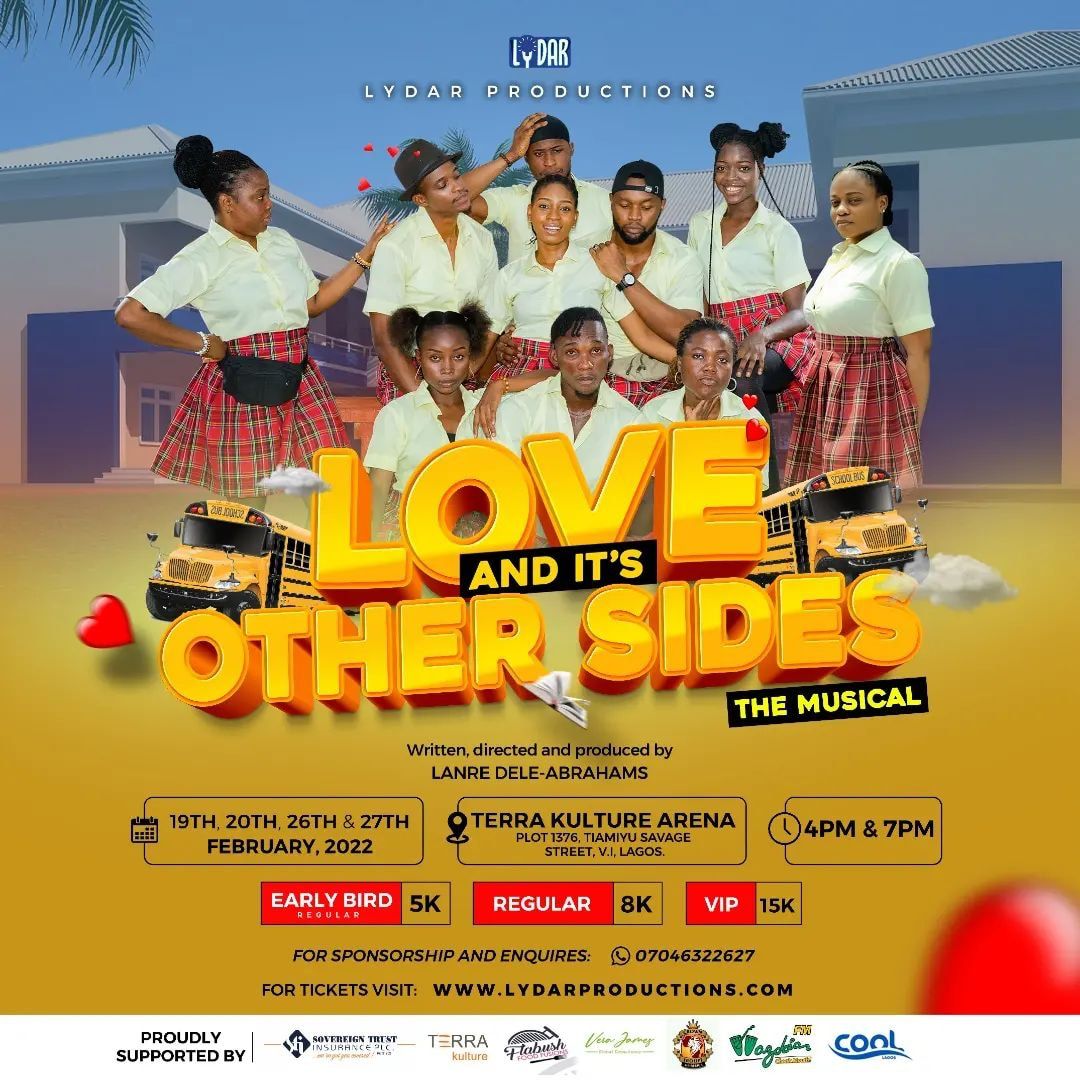 Copyright © 2023 All right reserved.