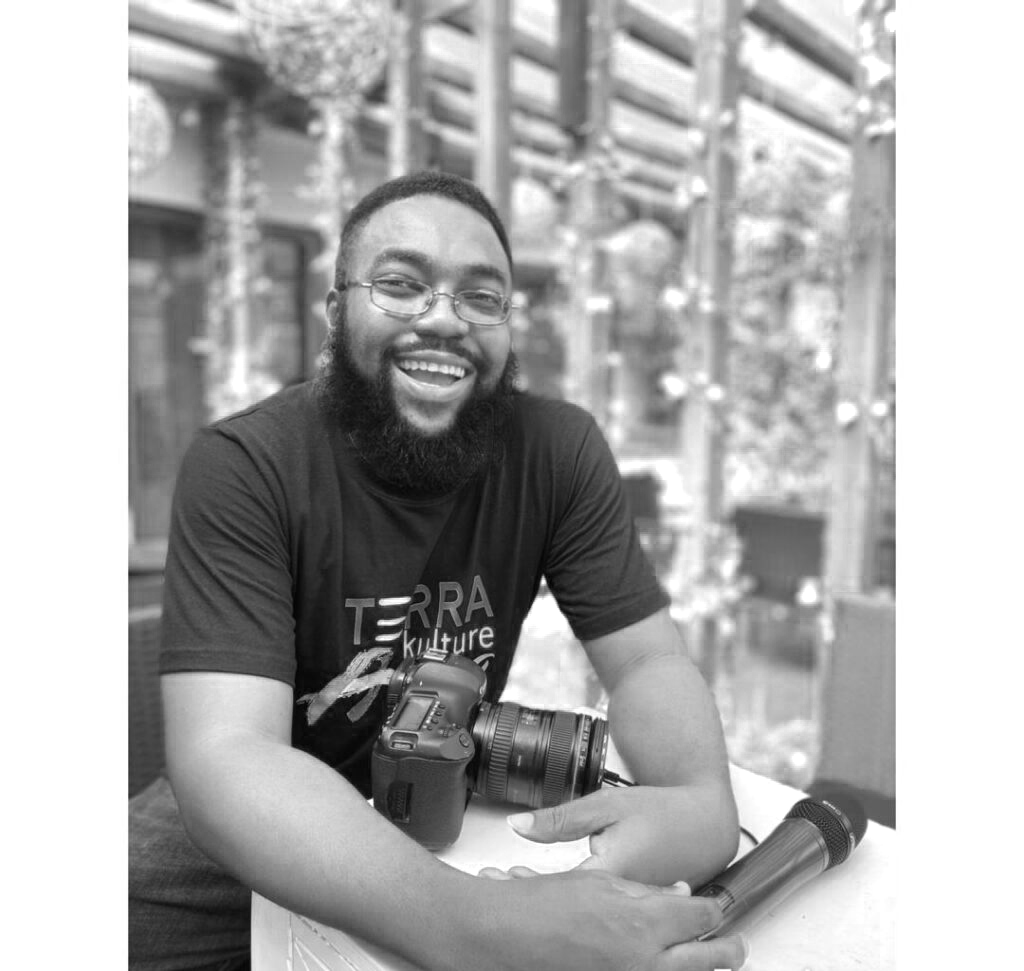 LASSANAH IFECHUKWUDE OGBOGU
Cinematographer/Video Editor
Lassanah is the in-house cinematographer/video Editor at Terra Kulture and BAP Productions. He served as the 2nd Assistant Camera man for movies such as COLLISION COURSE, FUNMILAYO RANSOME-KUTI, The MAN OF GOD ( M.O.G ) and also served as the Director of photography ( DOP ) for The MAN OF GOD ( M.O.G ) Second Unit.
He has also engaged in high resolution red carpet coverage for musicals like Oluronbi, Death And the Kings Horseman, Trials Of Brother Jero, Fela and the Kalakuta Queens.
He also assists in theatre production, as videographer for stageplays such as Trials of brother Jero and also Fela and the kalakuta queens at dubai Expo 2021.
EDUCATION
Pefti ( Cinematography and Video Editing )
University Of Lagos ( BSc )