BABY SHOWER is one that takes you on a bumpy ride of the journey of four friends who bite more than they can chew. Feelings get hurt, emotions go into overdrive, too many cards on the table to have a good game.
Directed by @austineonuoha_
Written by @minna_davies
Starring: @uchechika_e
@thetosinadeyemi @imoheboh @gr8joi
TICKETS: N5,000 Regular
November
5th & 6th
12th & 13th
19th & 20th
26th & 27th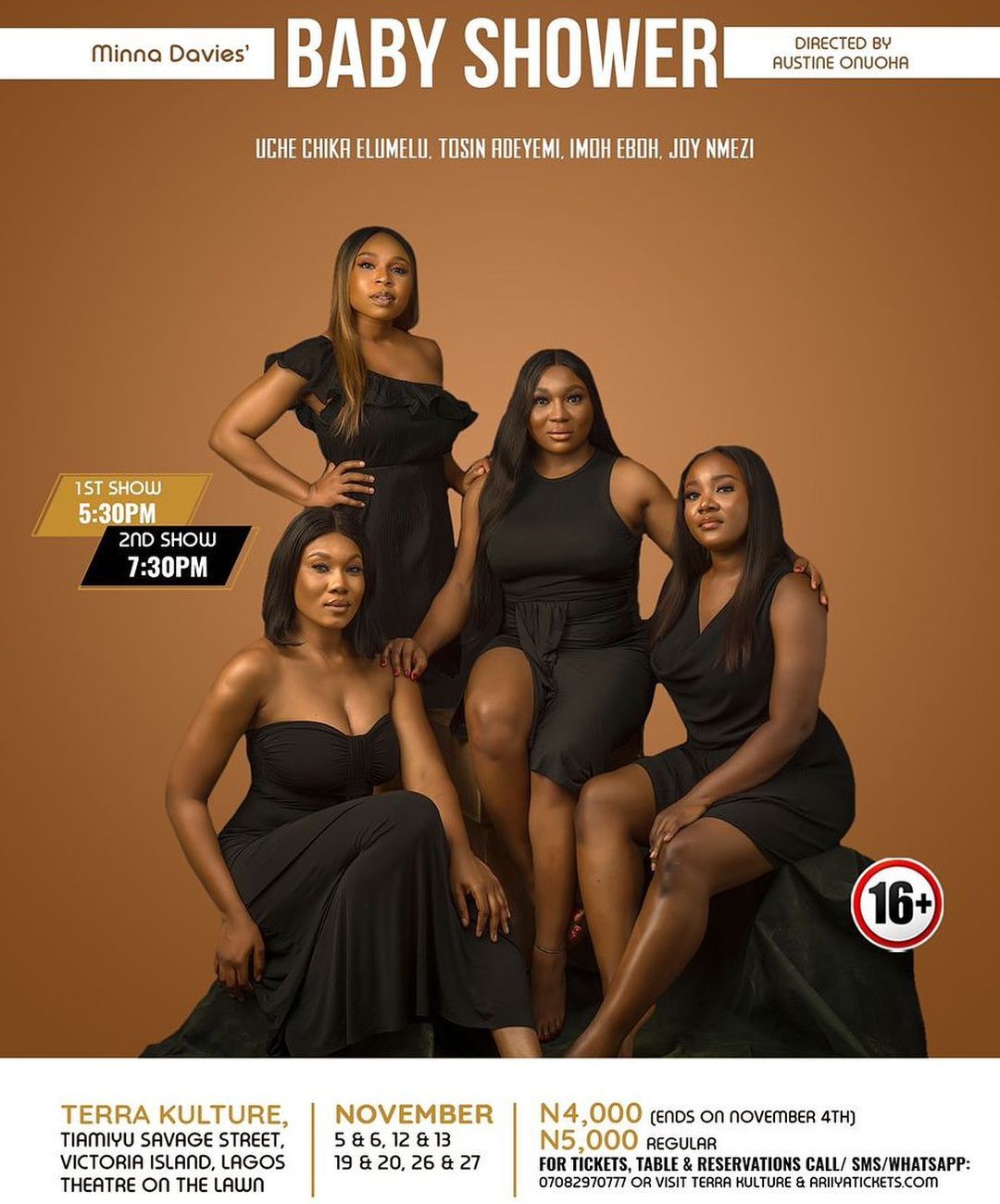 Copyright © 2023 All right reserved.